Mauritian Fruit Bat (or Flying Fox) is a controversial figure in Mauritius with the fruit growers lobbying for culls and the conservationists for protection. Discover this 'Megabat' with our especially designed tour. In the company of our Mauritian Wildlife guide you will have the opportunity to meet bats in captivity up close and then travel to a roost site in the early evening.
You will see the bats emergence, a cloud of bats flying overhead with amazing photo opportunities. Soft drinks and snacks will be served.
Price: up to 4 persons
Departure time: 14hrs30-6 p.m
Condition: Same as Petrin
Recommendation: walking shoes, hats, mosquito repellent.

How to book
To avoid disappointment, please book your tour in advance by:

•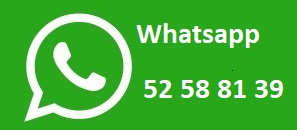 • phone on

(230) 631 2396 or (230) 52 58 81 39 (mobile),

• email at

reservation@mauritian-wildlife.org

Or pop in to our visitor centre and booking office at the departures point on the mainland at Pointe Jerome, Mahebourg.