Discover the treasures of the South East islets of Mauritius.
You will embark on a speed boat for a full day trip with our MWF guide to discover Ile Aux Aigrettes Nature Reserve with its wide variety of Mauritian animals and plants.
Ile de la Passe for it's geographical and historical role during the colonial period and Ile Aux Fouquets also known as Ile Aux Phare with the distinctive lighthouse built in 1864.
Lunch is provided with an opportunity to snorkel and discover the fish and coral at Trou Moutou marine park.
How to book
Price: On demand
To avoid disappointment, please book your tour at least one week in advance by: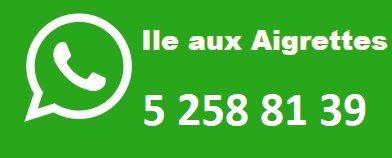 • phone on

(230) 631 2396 or (230) 52 58 81 39 (mobile),

• email at

reservation@mauritian-wildlife.org
Departure time: 9hrs30-4 p.m
Recommendations: walking shoes, slippers, hats, mosquito repellent, beach towel
Or pop in to our visitor centre and booking office at the departures point on the mainland at Pointe Jerome, Mahebourg.