Enjoy a half day trip on a deep sea fishing boat sailing around our seabird islands in the north of Mauritius.
View Gunners Quoin and Flat Island and, sea conditions permitting, Serpent Island and Round Island. Landing is not permitted on Gunners Quoin, Serpent Island and Round Island.
Accompanied by a Mauritian Wildlife biologist and an experienced captain they will be happy to identify seabirds flying around the islands and skimming above the sea.
The seabirds you may see are the Round Island Petrel, Wedge-tailed Shearwater, Red and White-tailed Tropicbirds, Sooty terns, Common noddies, Lesser Noddies and Masked Boobies depending on the season. Soft drinks and snacks will be served during the trip.
Price: On demand
Departure time: 8hrs-13h00 or 12hrs30-17hrs30
Condition: Outing depends on weather and sea conditions
Recommendation: beach shoes, hats, beach towel.
How to book
To avoid disappointment, please book your tour at least 2-3 weeks in advance by: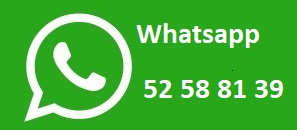 • phone on

(230) 631 2396 or (230) 52 58 81 39 (mobile),

• email at

reservation@mauritian-wildlife.org

Or pop in to our visitor centre and booking office at the departures point on the mainland at Pointe Jerome, Mahebourg.